NHS APP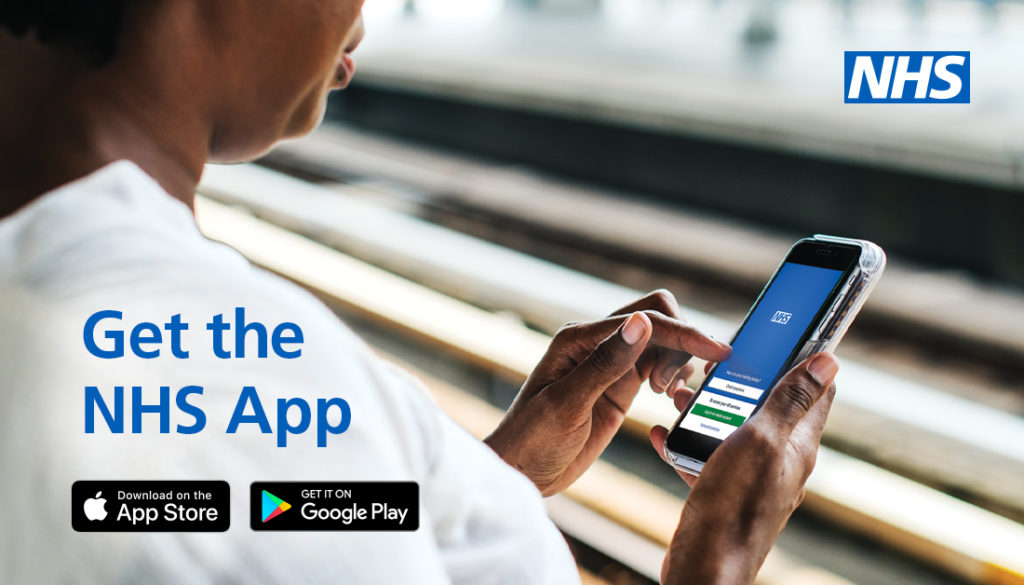 ---
Opening Hours
The practice is open Monday to Friday.
Monday 7am to 6.30pm
Tuesday 7am to 8.00pm
Wednesday 7am to 6.30pm
Thursday 7am to 6.30pm
Friday 7am to 6.30pm
You can contact us three different ways:
Call us. Our phone lines are open from 8am-6pm Monday to Friday. Please bear in mind that waiting times in the call queue are longer between 8am and 10am, especially on Mondays
Use our Digital GP tool, PATCHs. Available from the surgery website, you can use this to request a phone consultation with a GP, or request a repeat prescription, or other admin request. The tool has self-help guides in it and helps the practice by collecting a history in advance of you speaking to the GP
Walk in. If you have a general question, you can pop in. Please note that we are not able to book an appointment on the spot if you walk in because we need to maintain social distancing in the waiting room. If you need an appointment, please call us, or use eConsult.
Non-urgent advice:

Please remember that the surgery is always very busy. As well as high levels of daily demand:
There is a lot of work required to monitor all the patients who have a long term health condition
Waiting lists for many NHS services are currently long which increases the admin for us chasing up referrals and other clinical matters for our patients.
Find out more: our different types of doctor appointments

We offer a number of different GP appointments and our reception team are trained to match you to the best one for your circumstances so you are seen by the right person at the right time.

Urgent appointments: you will be added to the duty doctor list for the morning or afternoon session on the day. You should be available to come in to see the GP between 9am and 1pm or 2pm and 6pm that day. If you cannot come in that day a different type of appointment will be better for you.

On the Day appointments: the reception team will offer you the opportunity to choose to see the doctor face to face or to have a telephone call on that day. If you are feeling unwell, we recommend you choose the face to face option.

Advance booked telephone appointments: this should be for a health matter that does not require a face to face appointment. These appointments are good for follow up about a condition you have seen the GP for, or to discuss test results or referrals, or for certain mental health conditions.

General queries which may or may not require an appointment: please submit your query via our digital consultation tool, PATCHs. If we need to book an appointment in order to deal with it, we will generally book a telephone appointment. In some cases, we will book a face to face appointment if the clinician needs to see you in person.

Mum and baby postnatal checks: these appointments are face to face for both mum and newborn babies

Specialist GP appointments: we have regular specific clinics for diabetes, mental health, respiratory illness, and for patients with learning difficulties or other special needs. These appointments are generally for planned review and so our team will reach out to you to book these appointments.

Home Visits: only for patients who are permanently housebound. All emergency visits are added to the Duty Doctor list on the day, and routine planned visits are booked by our frailty team
Useful Resources